Lehre? Respekt! – Schnupperlandkarte (map of training companies)
This map of training companies supports pupils, parents and teachers to find potential companies for "Professional Practical Days" in their regions.
Image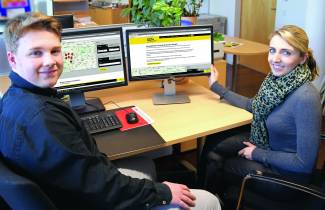 © Christoph Kneissl
Background
The initiative "Lehre? Respekt!" ("Apprenticeship? Respect!") enables pupils, parents and teachers to get insights in dual education paths and get in touch with potential training companies. Furthermore, it provides information and counselling for apprentices.
Goal
Support in the search for potential training company via search mask with filter option according to place of residence, district, profession and professional group.
Target group
School classes, pupils, teachers, parents